So much has happened in 2016 and I can't really believe it has come to an end. I am sitting here at my computer wondering how it can be 2017 tomorrow? We here at CLS would like to say Thanks to everyone whom has supported us this year….and say GOODBYE to those who made things in 2016 difficult for us or our loved ones… We are going forward with a positive attitudes. We Thank GOD everyday for all he has sacrificed to make our lives what they are. Let us NOT question WHY things happen but accept that there is a reason….even though it may not been revealed to us.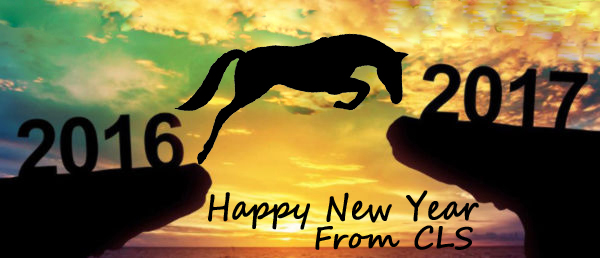 Happy Independnce Day to all of you! ClS wishes you a safe and Happy 4th and a wonderful start of Summer.
County Line Stables would like to wish a very
Happy Easter to all our friends near and far.
Jesus Christ has risen let us rejoice and have Faith in
him! God Bless each of you on this special day.
Happy New Year to all….
With the new year upon us, we are looking forward to a great 2015… We currently have such a great group of boarders and horses in training . Having a low drama facility = a place where everyone can enjoy their horses. We strive to continue to provide a safe place for your horse to live with the quality care you demand!
I would also like to publicly THANK our boarders …
Without clients like you, we could not keep our business going in todays tough economy. We appreciate having you here and the fact that you entrust us with your horses care! Wishing you a New Year of Peace, Joy, Health and Happiness The Coppola Family
December 14, 2014
Amazing that another year is almost gone. Wow, where did it go?
Winter is here… the snow is falling and for us farm owners the means extra work to make everything run smoothly during the cold winter months…But if you are a seven year old little girl, what great fun is it to gallop through the snow on one of your ponies! This is what we do…This is what we LOVE!
Enjoy the Season!